DINING ROOM OPEN!
---
Dear Loyal Guests,
Hours of Operation
Monday to Sunday 1130am until 8pm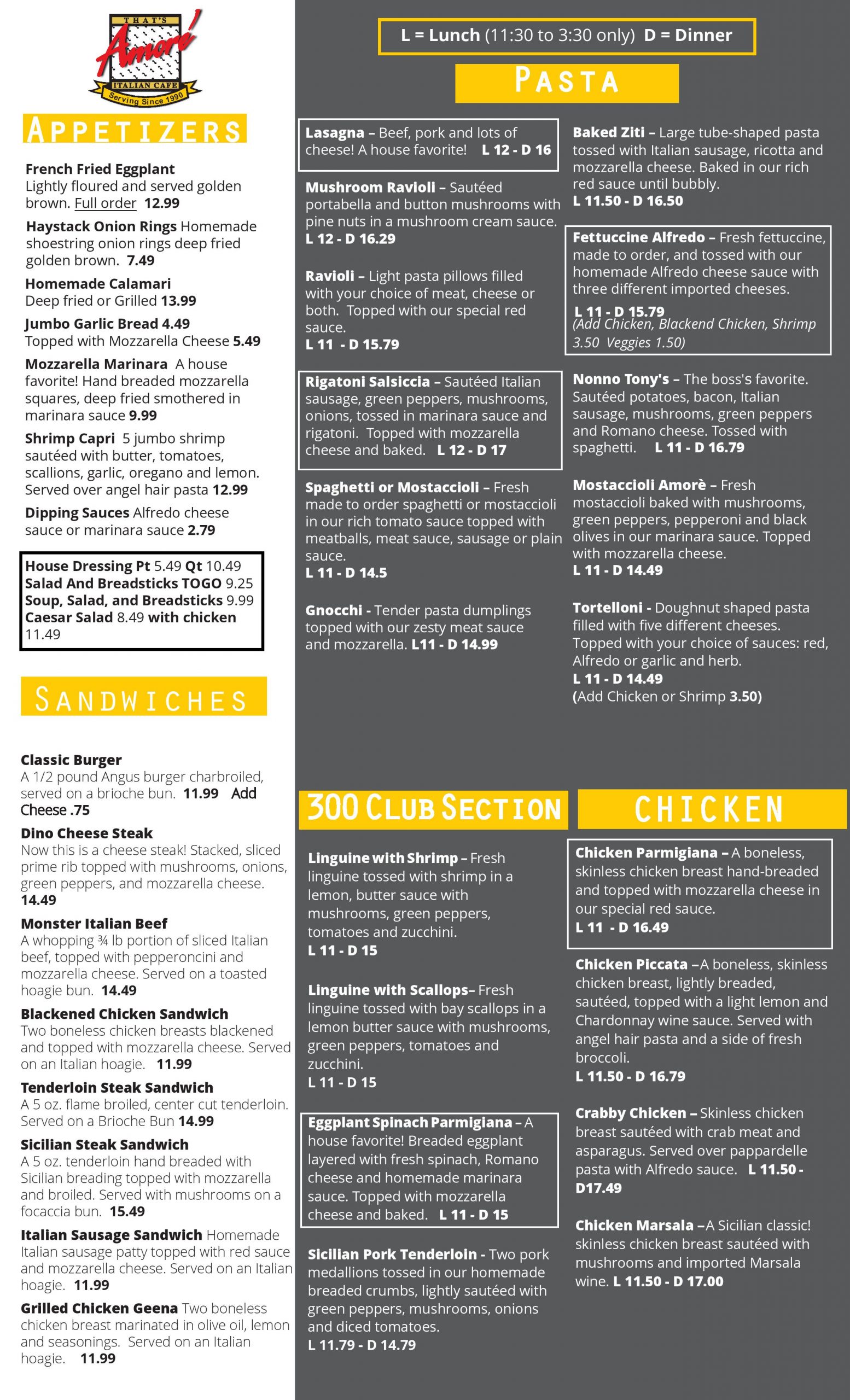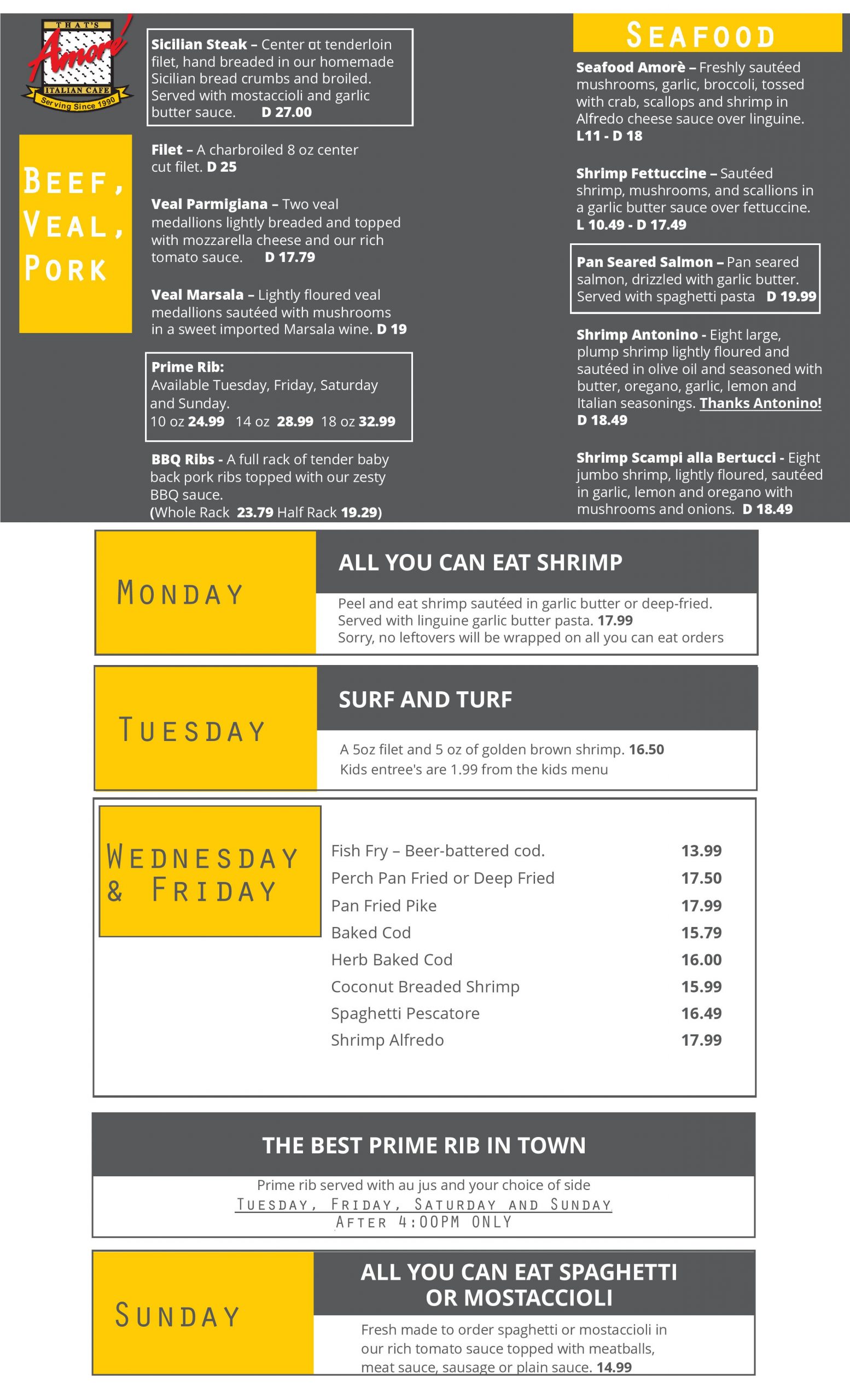 In order to streamline our operation as much as possible, we cannot accommodate special requests at this time.
The one exception we will have is Gluten Free pasta.
If you are using our drive thru, you will notice a few changes we made but we will do our best to make it as quick and easy as possible while keeping a safe distance.
What you should know.
We are taking extra measures to be safe with our staff and our guests.
---
We will be doing our best to keep our distance from each other within the restaurant.
Every employee will have their temperature taken before being allowed to work, and a record will be kept.
All employees will be wearing gloves while at work.
We will not be accepting Amore bucks at this time.
Amore Bucks that expire 3/31/20 will be valid until 05/30/20.
---
It seems like things are changing by the hour. We are doing our best to take care of our people's safety, health and financial wellbeing. We also take our obligation and responsibility to serve our guests very seriously. You have trusted us for 30 years and we are honored, and hope to live up to your expectations during this difficult time.
---
---
That's Amore
5080 S 108th street
Greenfield WI 53228